Reducing Stigma Education Tools (ReSET)
Dell-Medical-School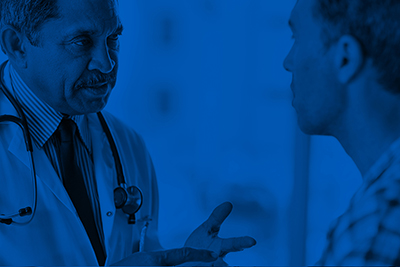 The opioid epidemic is the public health crisis of our time, as deaths from opioid misuse continue to rise dramatically across the United States. Stigma towards patients with opioid use disorder (OUD) remains a substantial barrier to individuals living with addiction accessing health care and receiving appropriate treatment. Stigma towards individuals with OUD occurs not only in general society but also in health care settings. Stigmatizing attitudes by health care providers towards patients with OUD are often implicit or unconscious, and these attitudes and resulting behaviors lead to suboptimal health care outcomes for these patients. These attitudes can also instill feelings of shame in these patients, leading to a mistrust of providers and an avoidance of health care encounters altogether.
There are simple things we all can do to help take better care of people with opioid use disorder. Better words we can use. Treatments we can offer. Trusting relationships we can build.
The aim of these modules is to help health care providers confidently identify and address stigma surrounding opioid use disorder, to ensure the delivery of equitable and compassionate health care for all patients living with opioid addiction.
Module 1
The first module provides a background on how stigma towards patients with opioid use disorder manifests in health care settings and provides a better understanding of negative health outcome consequences for these patients. The medical model of addiction is explored by comparing OUD to other chronic diseases and the impact of opioid use disorder stigma on special patient populations is addressed. Practical skills in addressing OUD stigma are introduced, including identifying and responding to stigmatizing language.
Module 2
The second module builds upon the knowledge and skills from Module 1 with an emphasis on developing practical tools for addressing stigma and delivering compassionate, recovery-oriented care to patients with opioid use disorder. After examining one's own implicit biases, we explore skills for promoting patient-centered communication to improve care for patients with opioid use disorder. This module also addresses stigma towards pharmacologic treatment for OUD, such as methadone and buprenorphine, and dispels many common myths that create barriers to patients accessing these evidence-based treatments.